AllSign Printer Installation Videos
1, Open the package and Check the Parts
2, Install the Feeding System Bearing
3, Clear the Guide Rail Protect Film
5, Check the Heating System, Voltage Video 2
6, Install Main Board and Carriage Board Video 2
8, Install Printer Driver and Control Software Video 2
10, Load Solvent
11, Load Inks
-------------------------------------------------------------------------------------
AllSign Printer Installations - Install the Printer Driver and Control Software.
Here will show you how to install the AllSign Control Software and Printer Driver (Xaar Solvent Printer software for demo)
Need you attention point:
Choose the correct setup
Attention: For softare USB 128+ v1.4 You need to connect to the boards then you can open the software. otherwise it will close automaticlly.( Konica software doesn't have this issue)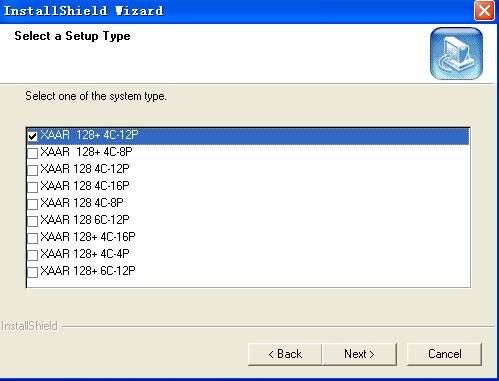 Install the XTUSB for the Printer driver (Mainboard driver). And double click the "Sentinel Keys" to install theUSB key driver (If you have password with the boards, you need to put the USB key into the computer )
After you install the driver, and connect to the printer, you can find the " USB printer" in your hardware -Devicen manager)

Open the software and input the password at "Menu"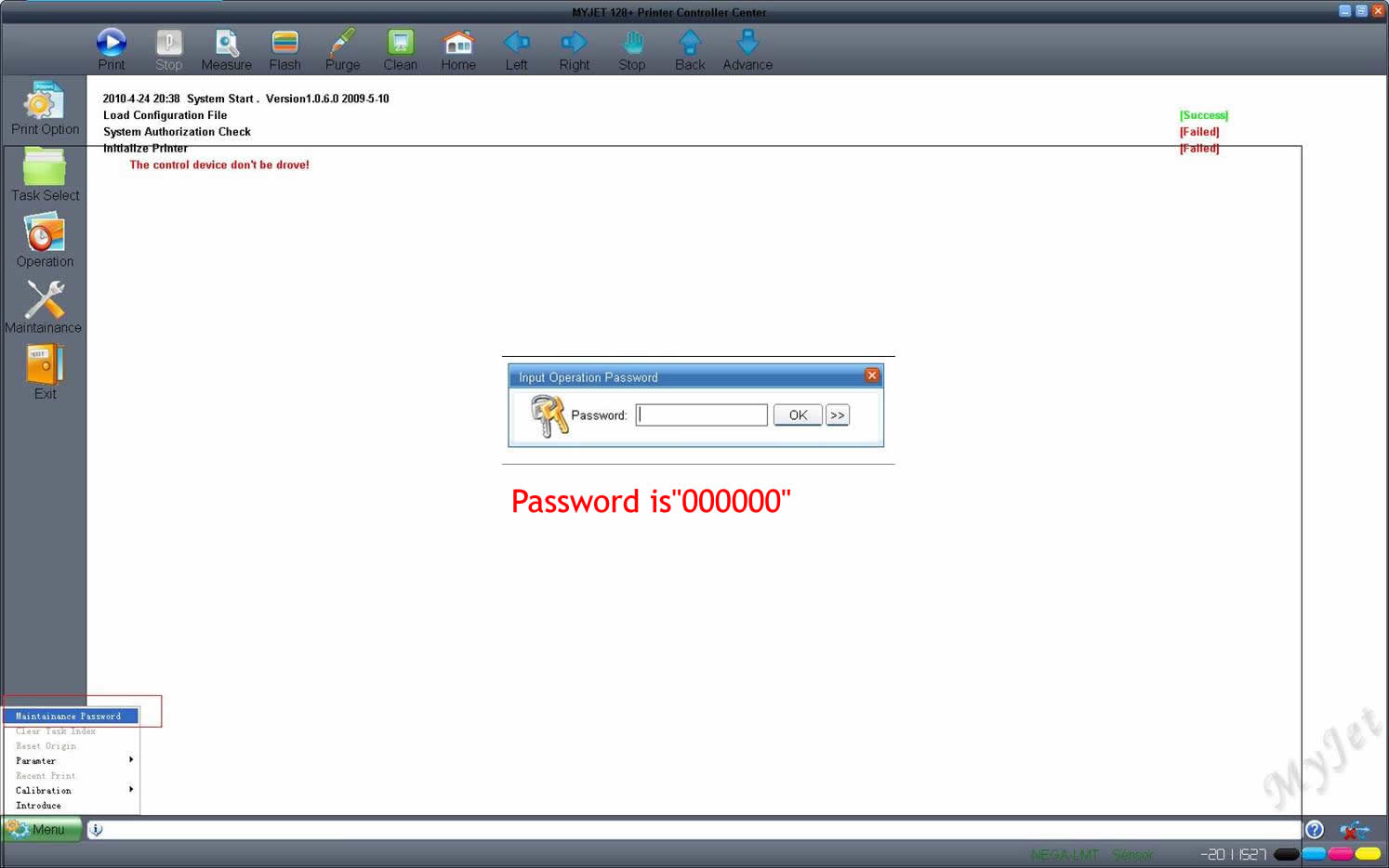 Maintance-Motion: It is very important here.
X speed: Min Speed:100 Max speed: 1000mm/s Acceeration:2000 mm/s2 and Calculater to automatic set the parameter for X direction.( you need to check in different positions -left , middle and right side in the printing bed. If you get close number then ok, but if you got very big difference you must check that postion---the raster bar is not installed good )
Y speed: Acceleration: 2000mm/s2 Motion factor: Adjust the number until you get real size.( for example: you set 100MM for Y moving. and you get 100MM in actual )
Zero Position: 15mm
Must choose: X Dir reverse Y Dir Reverse Limit Signal Reverse Pluse Phase Reverse
After you set all please Click " APPLY " to save the parameter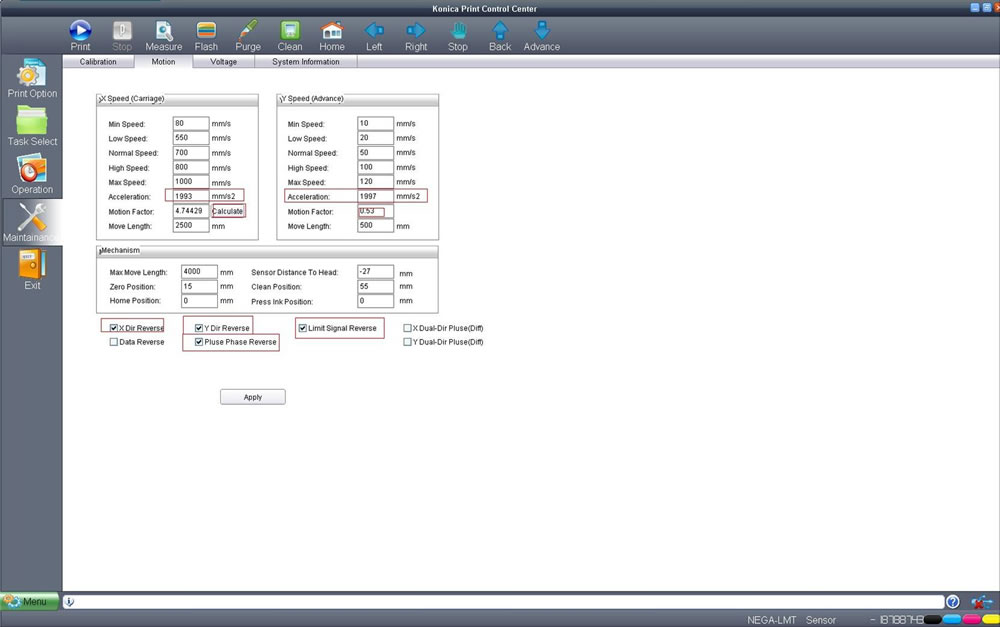 If you are using Konica software there will be another option in Maintainance called" Voltage "
This is where you set the voltage for Each Konica print heads. It is very important and you must adjsut the voltage until you got perfect printing in each color(No nozzle blocked at high speed printing)--Small tips: Please check the Subtank ink level to insure high speed printing.(Konica and Proton's level will be higher than the 128Plus, if the level is not enough there will be air inside the tube and heads got blocked during printing. If the level is too high then you got ink drop at the bottom of the head, then the heads will be blocked.
Note: For both 42PL and 14PL. You must choose TC_5.5M
If the Infactor Curve Option is not choosed. There will be error in loading software and you must set this first.
Most important: To open Konica software You must Turn on the Printhead voltage button.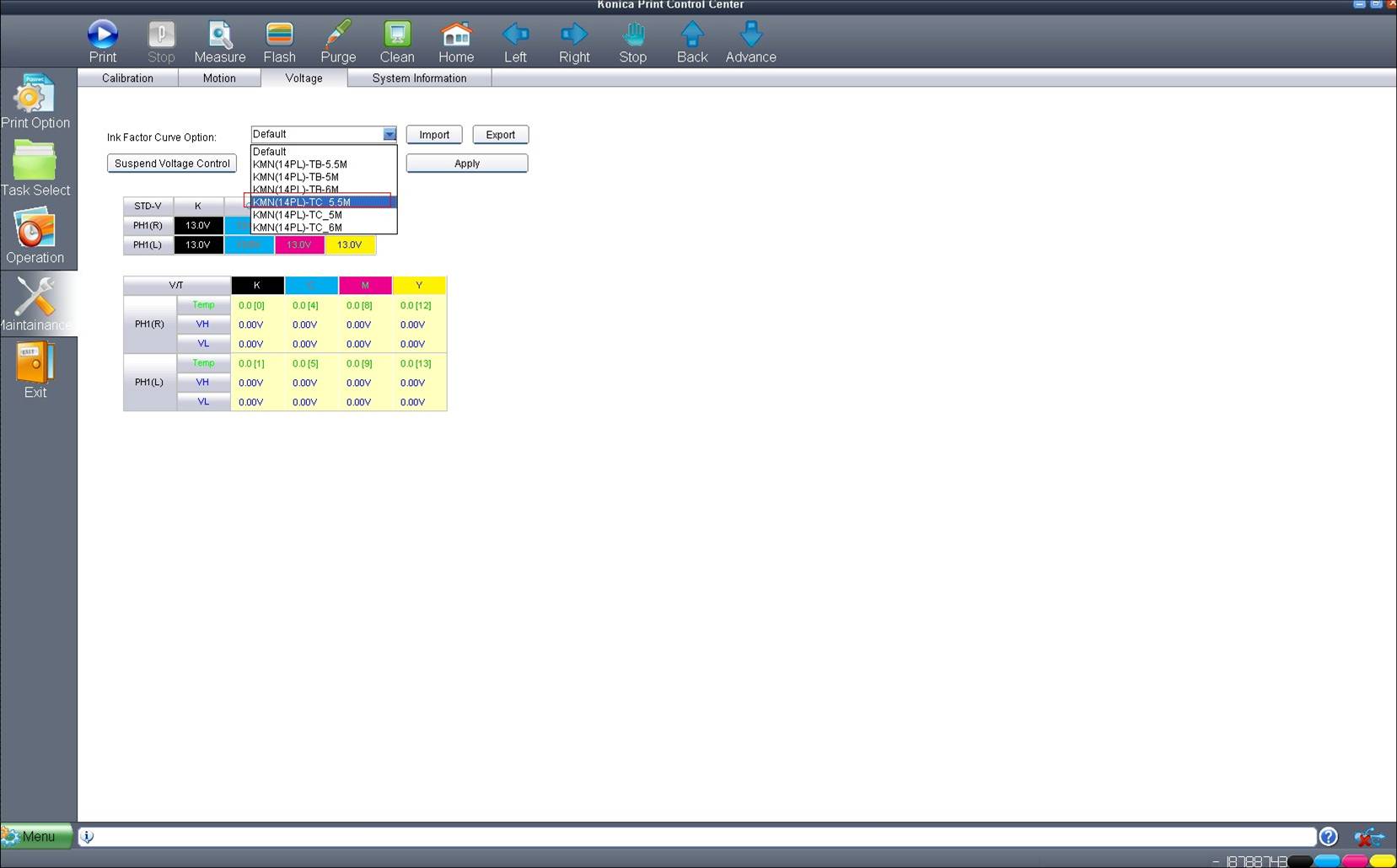 Different Brand different Model printer also the different Printer Control Software maybe have some difference Operations. The Video just for you reference.
But as far as we know, most for the operation is similar for different printer.